Why should your PET RESORT to anything less?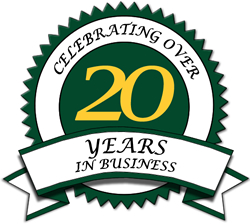 There are those who give their dogs food and shelter, and those who give them so much more. You know who you are. And you're not alone. At The Doggie Cottage, we're as committed to your dog's happiness and well being as you are. Since 2000, we've provided pups with a fun, friendly, action-packed alternative to lonely days at home. Plus, we give pup parents a break in their busy schedules – and from dreaded dog guilt!
At The Doggie Cottage, you'll find personalized daycare for your pooch, clean, safe indoor/outdoor play environments and the most dedicated dog-loving staff anywhere. Plus, we offer a full range of services that's everything your dog could beg for.
We understand that when you leave your dog with us, you're leaving your child. Wrestling or chasing, frisbee or fetch, The Doggie Cottage provides the very best kinds of doggie fun. A day at The Doggie Cottage is the perfect distraction from the hole-diggin' or pillow-chewin' that usually occupies your furry friend. So if you live in or around Scarborough, Gray or anywhere in Portland Maine area, please check out our modern kennel resort. Your dog's social life can be better than your own. Come home to a tired and happy dog!
On the following holidays, our hours of operation will be from:
8:00 AM – 10:00 AM & 3:00 PM – 5:00 PM
Labor Day
Memorial Day
4th of July
Thanksgiving
Christmas
Easter
Veterans Day
New Years Day
*Doggie Daycare and Pet Grooming will be available upon request based on kennel occupancy. Hours apply to both Gray and Scarborough locations.
Certain discounts may not apply during holidays, school vacations or at any time when our facility my be sold out. Please contact manager for details.
Photo updates so YOU won't get separation anxiety!